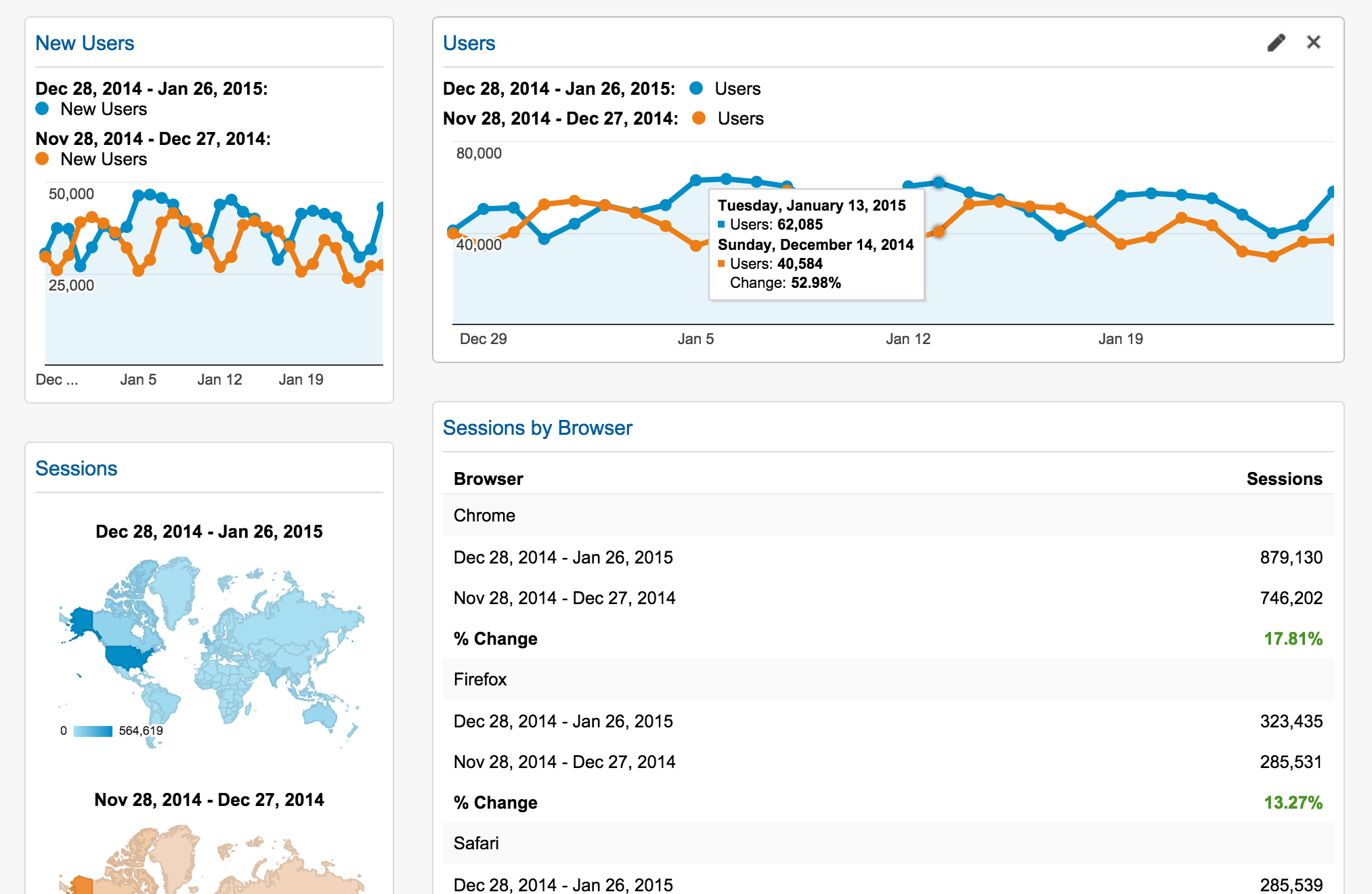 Add Google Analytics to your website and setup a dashboard with monthly reporting directly to your email.
We will setup Google Analytics on your HTML/PHP, Wordpress, Wix, Shopify, Magento or any other website. Create a Dashboard with Key Performance Indicators most relevant to your website.
Your dashboard will contain the following things:
1. Visitor's country
2. Visitor's city
3. Keywords used to drive traffic to your website.
4. In depth information about the visitor's browser, devices and much more...
5. Event tracking to track up to 3 events on your site.